About Me
Name: amel
Location: Fulda, Germany
Selected Quote of the Week

Everyone is entitled
to be stupid,
but some abuse the privilege.
Unknown
Currently Reading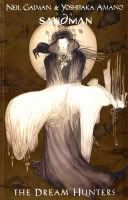 By Guest Writers
Folders
Most Commented
Previous Posts
If You Don't Like
What I Have To Say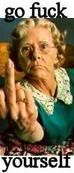 The Blog is best viewed with
The Others
Reviewed
Frequently Asked Questions (FAQ)
Fulda itu di mana sih?
Jangan berkecil hati kalau kalian gak tau, karena rupanya hanya penduduk Fulda saja yg tau di mana letak Fulda (hehe). Fulda ada di radius 1.5 jam naik RE (kereta) dari Frankfurt, Giessen, atau Kassel. Untuk lebih jelasnya silahkan lihat

di peta ini

. Ada gossip baru apa Mel?
Well, in case you haven't noticed yet, gue ini tinggal di kampung. Gak begitu banyak yg terjadi pd gue dan sekitar gue. Jadi, daripada mengandalkan gossip dari gue sebaiknya kalian yang supply gossip buat gue. Week end (atau liburan) ke mana aja? Ada acara apa?
Gue di rumah aja. Gak ada acara apa2. Gue masak, bersihin rumah, nyuci. Kalau lagi di depan komputer gue chatting, cek e-mail, browsing, dan sekarang gue ada mainan baru, yaitu blogging (hehehe). Kenapa bikin blog?
Kombinasi beberapa faktor. Pertama gue bosen. Kedua gue butuh sarana kan buat kenarsisan gue, hohohoho. Ketiga, untuk arsip tulisan2 gue. Apakah kamu baik-baik saja?
Hmmm, kalau ini khas sms dari nyokap gue. Dalam sebulan gue bisa dapat sms seperti ini beberapa kali. Tampaknya nyokap gue sdh punya template pertanyaan ini di HPnya. Ya, gue baik-baik saja. Sorry kalau jarang sms, seperti biasa gue gak punya pulsa, hehe..
Important and Not-So-Important Links, Alphabetically Ordered
Affiliates
Credits
Licence

Unless otherwise expressly stated, all texts of whatever nature in this blog are copyrighted by me and are licensed under a
Disclaimer

The views and opinions expressed herein are not necessarily attributable to any particular party.
Messages in a Box